Several movies that were due to open in 2020 are now coming out in 2021. Many films' release dates are still changing or up in the air. This list will be updated as more information becomes available, including whether the films will be on streaming, VOD or in theaters. (Last updated: March 3, 2021)
"Flora & Ulysses" (February 19, 2021)
This winning family movie about a girl and her squirrel is now playing on Disney+. Read the review: A Super-powered Squirrel Saves the Day in 'Flora & Ulysses'
---
Tom & Jerry (February 26, 2021)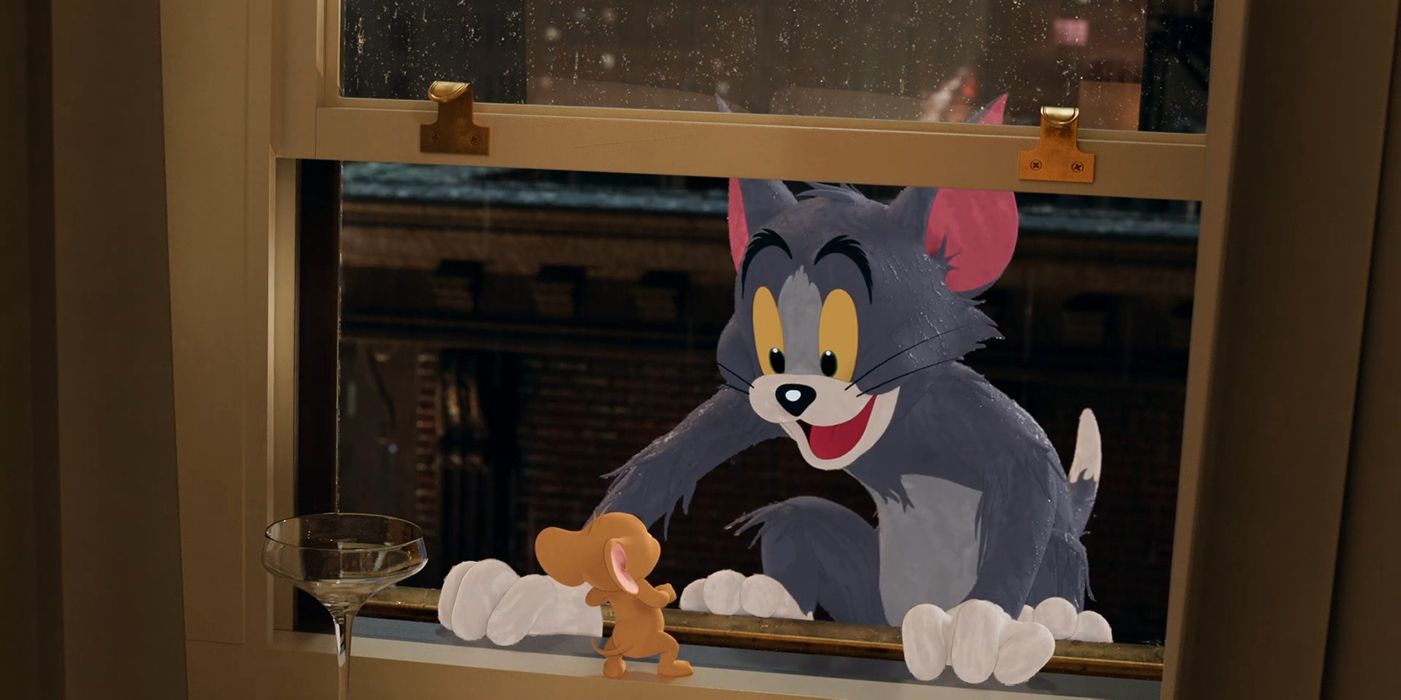 The classic animated duo hits the big screen in a film that will include animation with live-action. The live cast includes Chloë Grace Moretz, Michael Peña, Ken Jeong, and Colin Jost. While the animated characters will be voiced by Frank Welker and (archivally) by William Hanna, Mel Blanc, and June Foray. It's on HBO Max.
---
Raya and the Last Dragon (March 5, 2021)
In this animated Disney film, a young warrior (Cassie Steele) embarks on a quest to find the last dragon (voiced by Awkwafina). It's available for purchase through Disney+ Premier Access for $29.99 from March 5, 2021 to May 4, 2021, and will be made available for free to all subscribers on June 4.
---
Stray (March 5, 2021)
This award-winning documentary follows 3 of the 100,000 homeless dogs in Istanbul. Read: Trailer: Documentary 'Stray' Follows the Homeless Dogs of Istanbul
---
The Truffle Hunters (March 21, 2021)
In the forests of Northern Italy, a dwindling group of old men and their faithful dogs search for the world's most expensive ingredient, the white Alba truffle. Sony Classics will distribute the movie, which premiered to rave reviews at Sundance in 2020. It opened in select theaters. It's not yet available online.
---
Godzilla vs. Kong (March 26, 2021)
The two titans go up against each other in this sequel to "Godzilla, King of the Monsters" and "Kong: Skull Island, which was bumped up two months from May to March 2021 release date. It's in theaters (where possible) and simultaneously on HBO Max.
---
We Don't Deserve Dogs (April 9, 2021)
This documentary travels to 11 different countries to look at all the ways dogs influence our daily lives. It's available to rent on VOD. Get more information at the official site: https://www.wedontdeservedogs.com
---
Secrets of the Whales (April 22)
For Earth Day 2021, this documentary about whales, produced by James Cameron and narrated by Sigourney Weaver, will premiere on Disney+ on April 22.
---
Peter Rabbit 2: The Runaway (May 14, 2021)
James Corden returns as the voice of Peter Rabbit in this sequel to the 2018 film.
---
Cruella (May 28, 2021)
Emma Stone stars as a punk version of Cruella in this live-action remake.
---
Luca (June 18, 2021)
A young boy befriends makes a friend who's secretly a sea monster in this Pixar adventure.
---
The Green Knight (July 20, 2021)
An epic fantasy adventure based on the timeless Arthurian legend, The Green Knight tells the story of Sir Gawain (Dev Patel), King Arthur's reckless nephew embarks on a daring quest to confront the eponymous Green Knight.
---
Jungle Cruise (July 30, 2021)
Director Jaume Collet-Serra ("The Shallows") brings the famed Disney ride to the big screen. Emily Blunt stars as a wealthy adventuress who hires steamboat captain Dwayne Johnson to help her find a legendary treasure. We expect to see big cats, hippos, elephants, piranhas and, of course, the back side of water. It was originally set to be released July 24, 2020.
---
BIOS (August 13, 2021)
In this sci-fi tale, Tom Hanks stars as the last human left on a post-apocalyptic earth. He creates a robot to be a protective companion to his dog when he dies. We expect to cry copiously.
---
Clifford the Big Red Dog (November 5, 2021)
This live-action family comedy film is based on Norman Bridwell's book series of same name. It stars Darby Camp, Jack Whitehall, John Cleese, Sienna Guillory, Kenan Thompson, and Rosie Perez. The first glimpse of Clifford — who is not CGI, but just a regular dog supersized and tinted red — did not inspire the Internet.
---
Sing 2 (December 22, 2021)
The voice cast of the first film will return for a sequel to the 2016 animated hit, which also adds Idina Menzel and Selena Gomez.